December 1, 2015
Baked Potatoes with Loaded Broccoli Bacon Cheese Sauce
The baked potatoes get sliced in half, baked in the oven and topped with a loaded bacon broccoli cheddar sauce. A super, easy family favorite dish on your table in 30 minutes.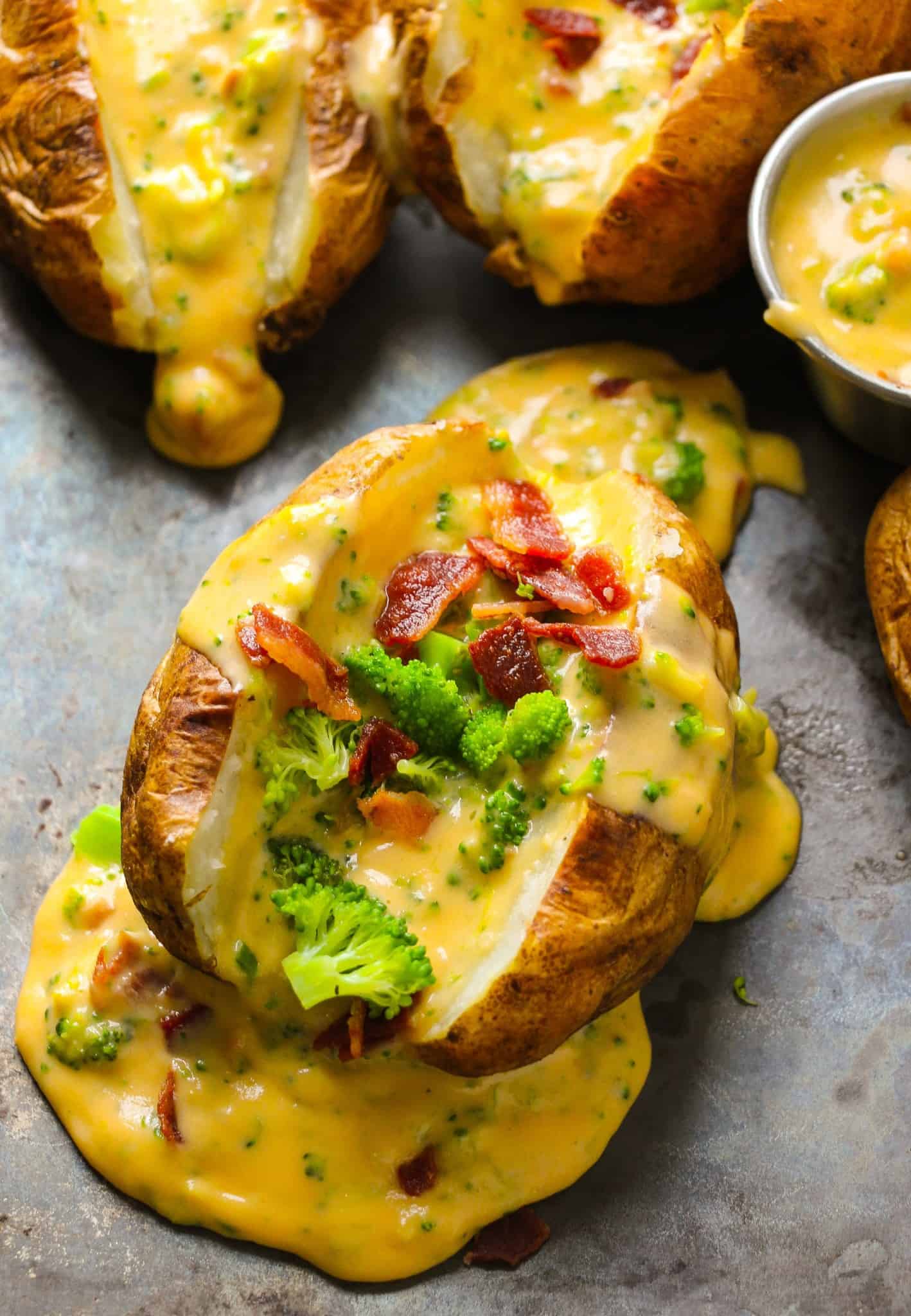 Today we are lucky enough to be sharing another recipe over on our friend, Carrian's blog, Oh Sweet Basil.
I'd like to say I win at life, but really I just win at making baked potatoes totally awesome… which is basically winning at life, right??
One of my favorite parts about cooking is gathering inspiration from different sources and then bringing them together into one, big recipe creating party.
Normally, baked potatoes can have the tendency to be predictable, maybe even a bit boring. But if I'm going to sell my family on the idea that baked potatoes to go with our grilled chicken for dinner once a week, the baked potatoes needs to be hearty and full of flavor.
These are hearty and filling enough to be served as the main dish, but you could also serve it with grilled chicken or steak for extra protein.