March 12, 2016
Top 5 Things To Do In Santorini Greece
 
Funny thing is that we were really skeptical of the dinner cruise because we both get sea sick, but it was by far, our favorite thing we did on our trip. I honestly think we got the luck of the draw (or again maybe it was those awesome guys at Astarte who set it up for us), but the crew on board the sunset cruise was amazing.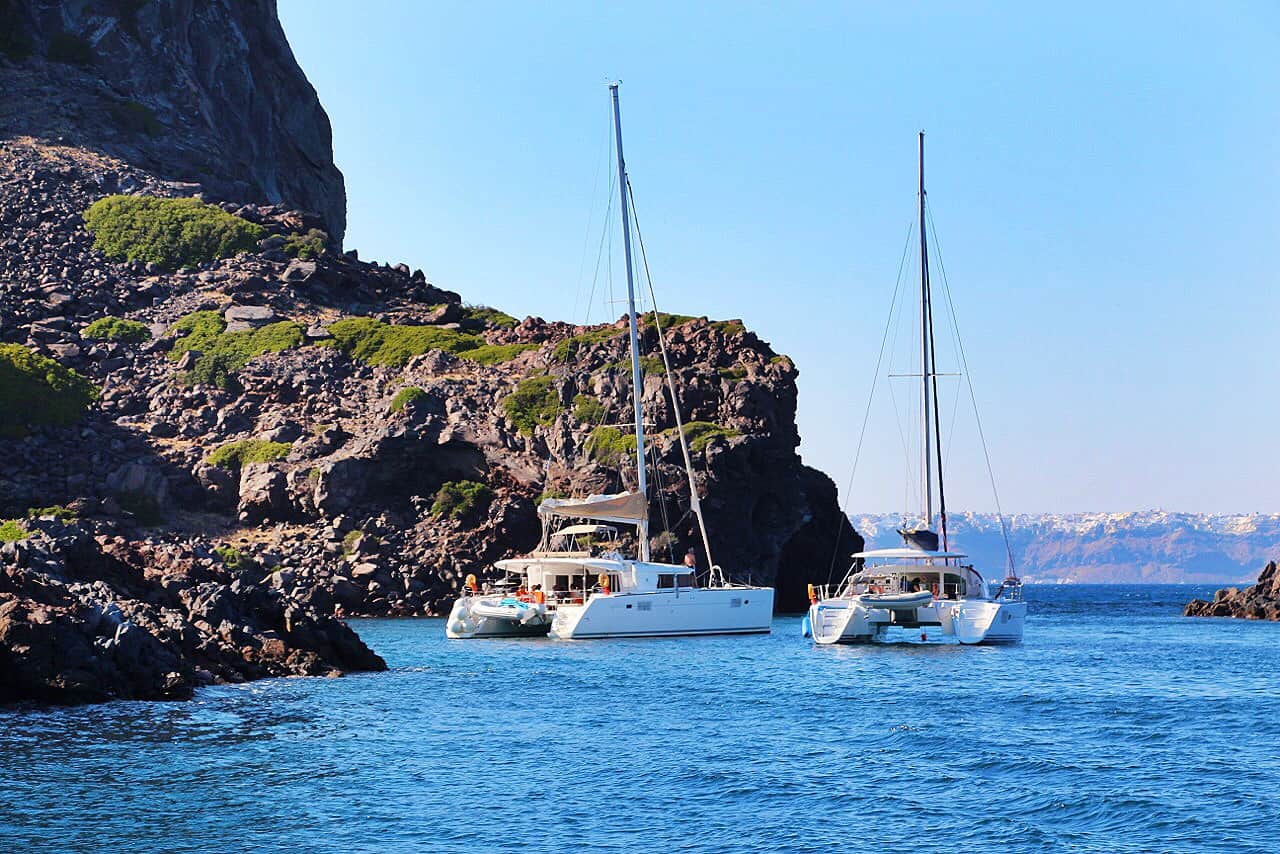 TIP: We sat up in the seating next to the captain, and I highly recommend that. We got this tip passed on to us before we went on the cruise, and everyone was looking at us in jealousy because no one knew you could even go up there! You get to hear all the captain's stories, it's the view, best spot if you have sea sickness problems, and right behind the seating if a flat surface that you can sit on to get the best view of the sunset.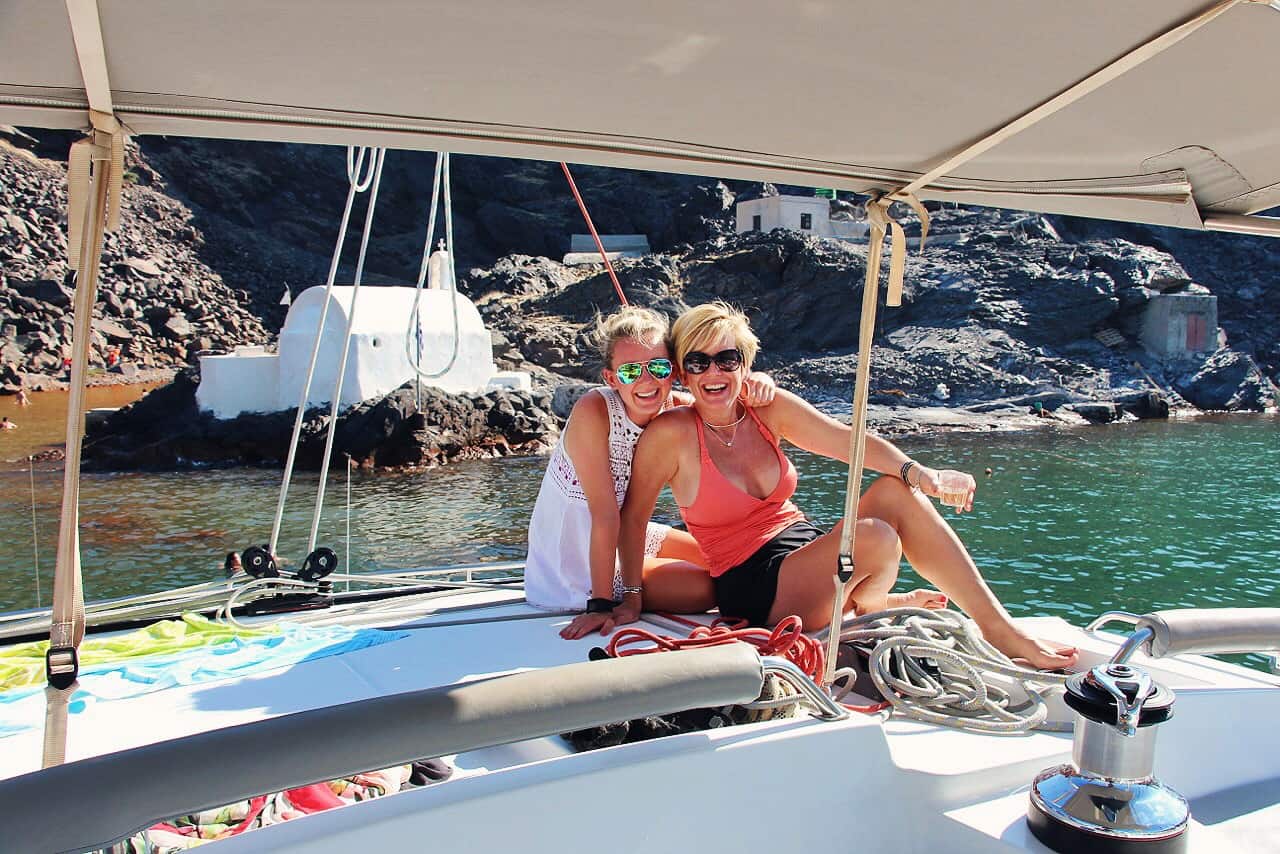 We had Captain Nick as our captain who has been sailing for over 50 years since he was 7 years old. And for the crew, we had Leo, Korina, and Ioanna who were so attentive, helpful, and prepared the most amazing meal for 10+ in the tiny boat kitchen. You would have thought the fish and shrimp were caught right off the boat by how fresh it all was.
There are 3 stops on the cruise and you can jump out on all of them. There is a hot springs that people jump out into, but I didn't (and wouldn't advise that you do) jump off on that one because it turns your bathing suit a different color and it smells pretty gross, so just looking at the hot springs satisfied us. Haha!
This day was seriously how I picture a local Santorinian to live. Relaxing, peaceful, and authentic.
TIP: Do the sunset cruise… the sunset on the ocean is unlike any other sunset you can see from on land.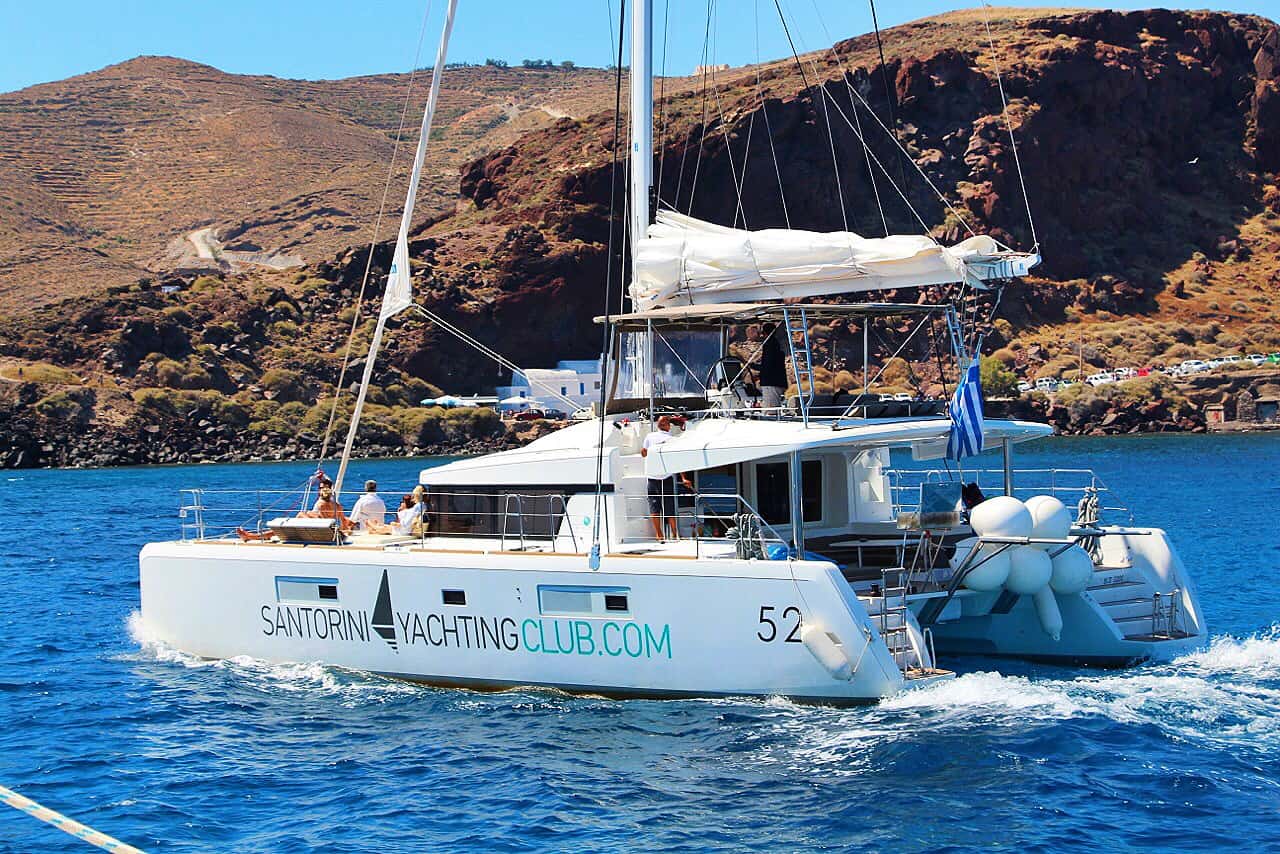 This was one of the highlights of our trip – she was so friendly and personable. Definitely worth it. You can personalize the tour to your preferences, but we opted for more of the scenic route with stops in Perissa and Theros beach, Oía for pictures, Thira. She also took us to one of her favorite restaurants: Argo and ordered for us. More about that down below, but just know that it was one of the best meals ever. 10/10 for sure.
I suggest doing the morning tour because it can get pretty hot walking around and if you find any cool places on your tour you can go back later that day after the tour is over.
Oía is where everyone says has the best view of the sunset, but in our opinion Ammoudi Bay had a much better view and there weren't people pushing and shoving everywhere. You can also get dinner down there too, which makes for a really fun and beautiful evening.
Oia is said to have the most beautiful sunset in all of Santorini, but it get really crowded out on the rock where you watch the sunset. Sometimes there are even people pushing and shoving. It's so much more pleasant, and just as beautiful to watch the sunset in Ammoudi Bay, which is just right around the corner from Oia.
This winery is up on one of the highest parts of the island so you get a beautiful view of the sunset. They are most known for their tasting flights because they make the coolest pictures, but the sparkling wine was the best, in our opinion – so if you get a flight, order a glass of sparkling wine too.
Tip: Get there around 7pm and just hangout until sunset if you want to be guaranteed a table. We got there around 7:50pm and it was crazy trying to get a table.
They also have live music almost every night. The atmosphere here is awesome!
Perissa is a super nice and quiet beach to hangout at. They have a lounge area on top and lots of chairs already set up on th ebeach.
TIP: Bring your own towels.
TIP: The beaches get crowded the later it gets, so get there early if you want a good spot to camp out in for the day. It opened at 8am!
Getting here is a little bit tricky… you might think you are going the wrong way because the roads are hardly roads and more dirt paths, but you aren't.
Want more??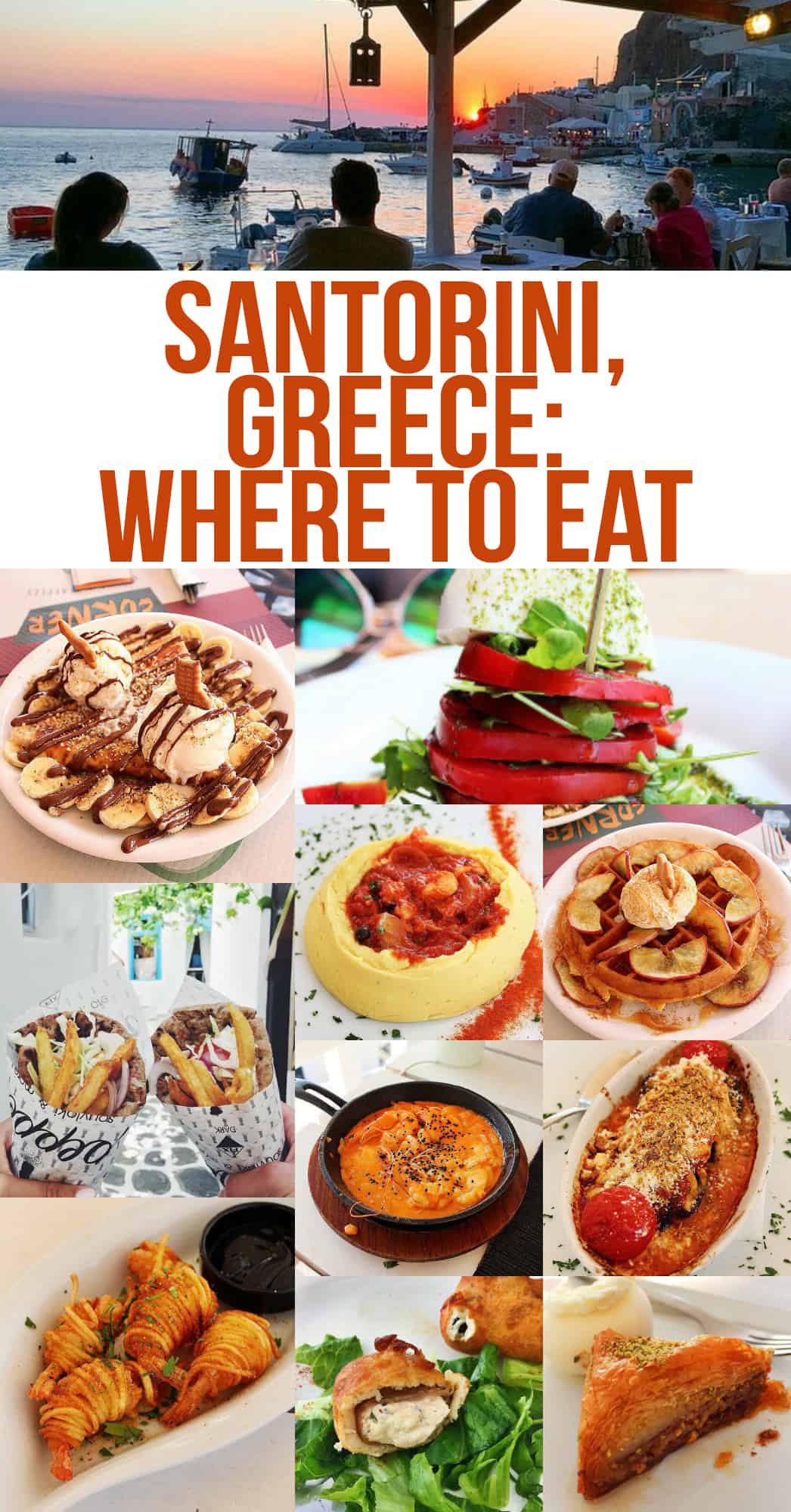 And that is a wrap! We had the most amazing time in Santorini and hope you do too! Let us know if you have any favorites from Santorini!