March 3, 2016
Where to Stay in Santorini, Greece: Astarte Suites

After staying at Astarte Suites, I could not be more happy with the location, the service, and the view.
One thing that is hard to tell by the pictures is that 99.9%, if not all, hotels in both Oia and Fira tend to be very crowded with hotels above and below you as well as left and right of you.  Not to mention, it can be a little bit touristy because the cruise ships dock in Fira. We saw this first hand on our tour, and while it is pretty, it's not the same "feel" you think of when you think of Santorini.
Astarte Suites is located away from all the tourism and over looks the breathtaking caldera. There is also a view of Oia and Santorini's capital, Fira. I didn't realize how much this added to the view until we went over to Fira and could only see out into the Aegean sea. Don't get me wrong, everything in Santorini is beautiful, but the view at Astarte Suites is something extraordinary.
Astarte Suites claims to have a five star location, six star service and seven star hospitality. Bold statement, huh? Well they aren't kidding.
To start, the service at the reception desk is amazing. Great for restaurant suggestions, directions, and even activity planning (yes they set up the reservations for you).
Astarte is a Boutique hotel, but it's also a bed and breakfast, so every morning breakfast is brought to your room. More specifically, your balcony, and it's the most amazing thing in the entire world. Imagine waking up every morning and overlooking that view as you sip your morning hot chocolate and savory the most perfect fried eggs. And yes, we did have hot chocolate for breakfast. And you should too.
It is family owned, and super intimate, which makes for a very relaxing vacation.
Breakfast favorites from Astarte Suites….
The greek yogurt with fruit salsa (we got asked for extra fruit on top), the honey (to put on the greek yogurt!!!), fried eggs (you must get them fried over hard!! Unreal!! The silkiest, soft yolk and egg whites you will ever taste), fresh squeezed orange juice, and hot chocolate.
They do have add-on items for extra charge, but you seriously don't need it. Everything we mentioned above is already included (plus more) and we never felt the slightest bit of a need to have more food than what's included.
On a side note, if you don't like greek yogurt – don't turn your nose up so fast… this is greek yogurt from Greece and it's so different from the greek yogurt in America. 
Then we have the pool. Oh my gosh the infinity pool.
And those bean bags? I stayed there all week long.
I never understood the term oasis until sitting in the bean bags at the edge of the pool at Astarte. It's one of those moments you want to lock and keep close to your heart forever. Breathtaking. Extraordinary. Absolutely beautiful.
How do you get around?
Being farther away from the main towns, you are definitely going to want a car. But remember those amazing front desk guys at Astarte? They set it all up for you when you get there before you even need to go anywhere.
We rented our car day-by-day, but we ended up keeping the car all week.
TIP: Gas stations are sparse, so fill up when you see one. (Most do not take card, only cash)
Here's what a typical day in Santorini looked like:
Breakfast delivered at 8am. Yes, it's early, but trust me it's worth it. That way, you maximize your time in Santorini (you can sleep when you get home!!) and you also get out to the pool by 9:30-10ish and have the whole pool to your self for at least a couple hours.
The restaurant in the hotel serves to the pool as well, and it's amazing food. We typically stayed at the pool through lunch, soaking up all the sun until around 3 or 4pm when we went in an got ready for whatever we had planned for the evening. See below for all of our top rated things to do and places to eat.
Of course, a couple of those days we had excursions, but for the most part we couldn't get enough of the pool. It was so unbelievably relaxing. That was the best part about Astarte… we got to live in the serene world we all dream Santorini of being, but when we wanted to go out and experience a little bit of the tourist side we could easily do that.
Want more??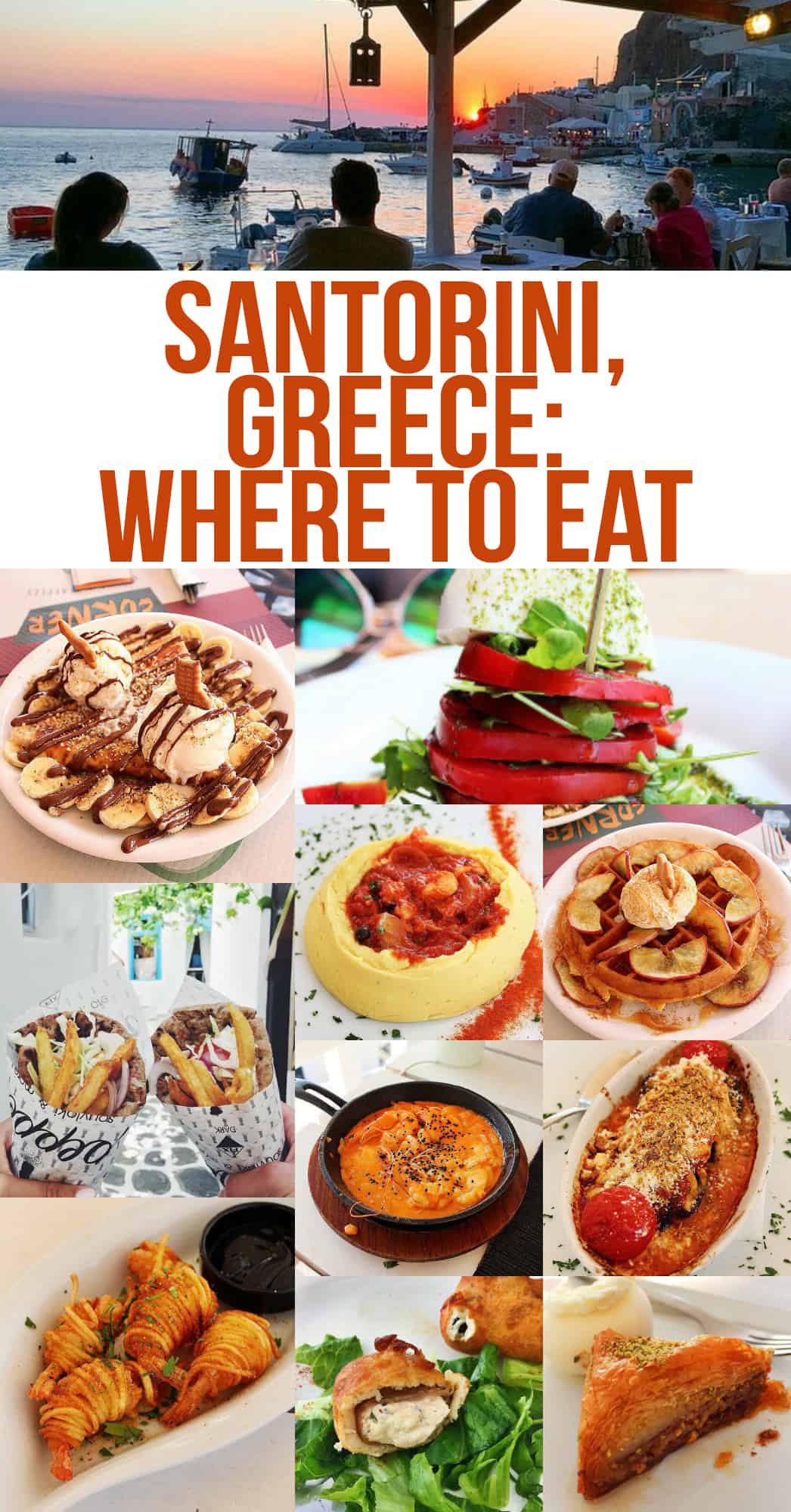 And that is a wrap! We had the most amazing time in Santorini and hope you do too! Let us know if you have any favorites from Santorini!