February 4, 2015
4-Ingredient Vegan Acai Berry Smoothie
A simple 4-ingredient smoothie is not only vegan, but also energy boosting and delicious. One of my favorite smoothie recipes, by far.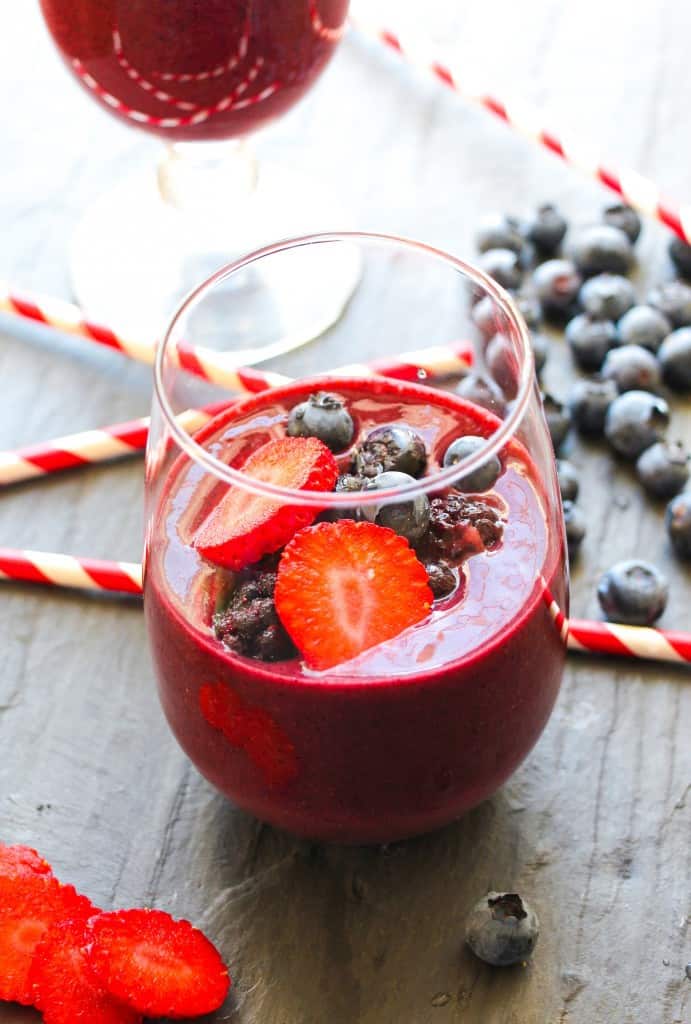 I'm a little behind on the whole New Year's resolution/healthy recipes movement. Read: S'mores Soft Pretzels, Oatmeal Crème Pie Cupcakes, Chocolate Chunk TURTLE Banana Bread. Yeah, definitely didn't hop on the healthy eating train this year….
But you see, in my mind, this smoothie doesn't get classified under the "diet" category because it's just too darn delicious to put a title like that on this crazy delicious smoothie.
I'm not a big (water) drinker and I have been working on that lately, but this stuff?! I could seriously chug a gallon of it. Which is actually why I have been so obsessed them lately. It's a perfect way for my to get more liquids into my body!
So much flavor and natural color. I know you are going to love it as much as I do.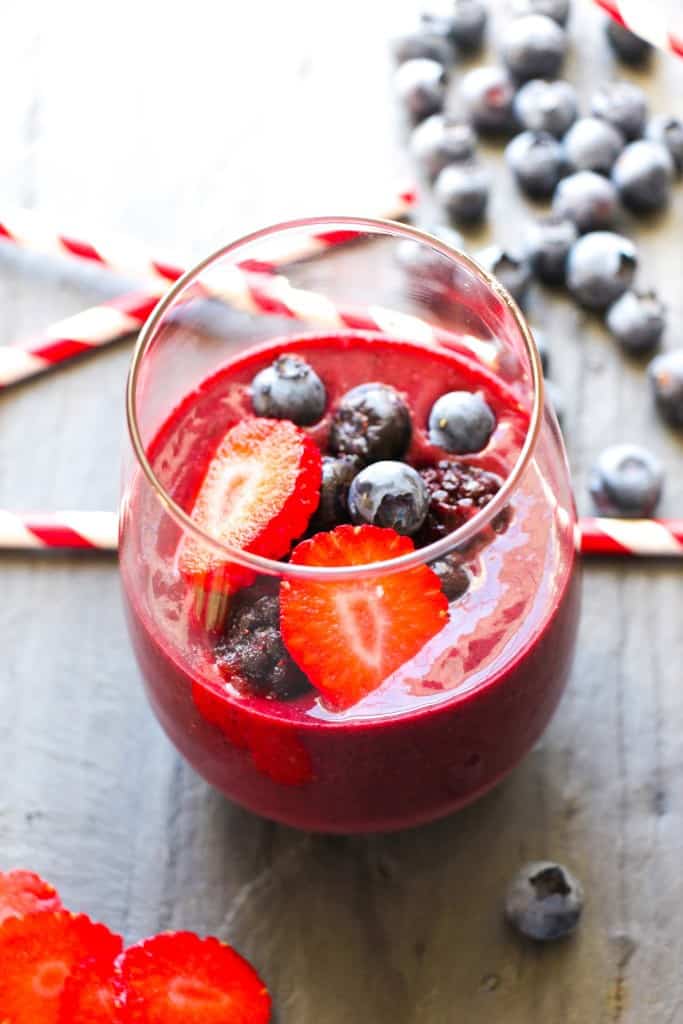 Ingredients…
Acai juice – Don't leave it out! This is what gives the smoothie so much color – acai juice is nutrient dense and not to mention SO flavorful. We use it in our acai bowls, and let me tell ya, this stuff rocks. We buy ours from Costco, but you can also find it at grocery stores and Whole Foods near the other juices (typically in the produce section by the packaged salads).
Berries – I normally use ½ cup fresh blueberries, and 1 cup frozen berries (a mixed bag), but it all depends on your personal preferences when it comes to smoothie thickness. I like mine a little more on the thick side. For a thinner smoothie, use equal fresh berries to frozen berries.
Coconut Milk – This is what makes up the bulk of the smoothie, and keeps it vegan! You could also use almond milk or regular milk.
Honey – I know berries already have natural sugar, but what can I say, I love sweet-sweet smoothies. And the add sweetness totally disguises this secretly healthy smoothie and makes it taste like dessert. Sometimes I use 1 Tablespoon of Truvia or Stevia instead of honey to keep the calories down.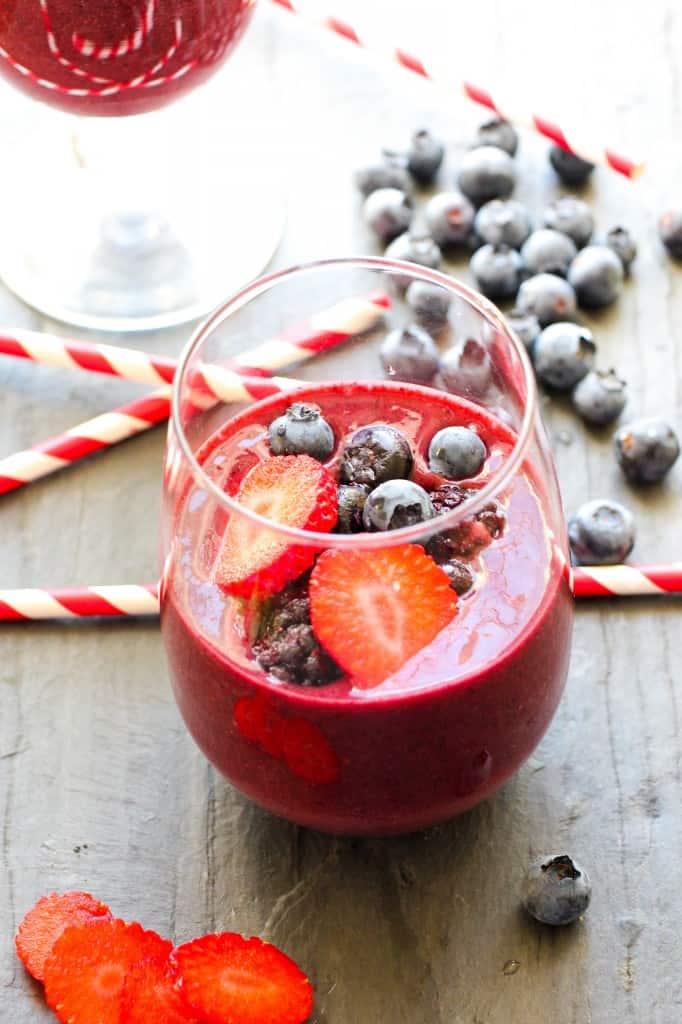 Another thing – if you are replacing a meal with this smoothie, you could also add a little ground flax seed for an extra umph.
If you give this smoothie a try, please let us know! Leave a comment or tag your picture #layersofhappinessblog on Instagram! When we see everyone enjoying out recipes it always makes our day.
Enjoy!
4-Ingredient Vegan Acai Berry Smoothie
A simple 4-ingredient smoothie is not only vegan, but also energy boosting and delicious. One of my favorite smoothie recipes, by far.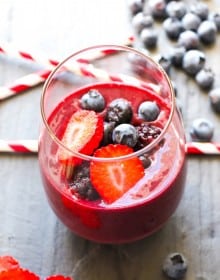 Ingredients:
1 cup coconut milk
1/4 cup acai juice
1 1/2 cups berries (I normally do 1/2 cup fresh blueberries and 1 cup frozen strawberries, blackberries, blueberries, and/or raspberries)
1 Tablespoon honey (or Truvia/Stevia)
Directions:
Add all of the ingredients to the blender in the order listed. Blend on high for at least 3 minutes or until smooth. Scrape down the sides of the blender as needed. Add more coconut milk if it's too thick. Taste; then add 1 Tablespoon of honey/truvia/stevia (or a little more as needed) if the smoothie is too tart. I usually add 1 Tablespoon.
Serve and enjoy.