August 24, 2013
Copycat Tropical Smoothie Jetty Punch
When we used to live in Las Vegas, Tropical Smoothie was regularly visited by us because of my mom's Wheatgrass shot kick that she was on at the time. During that time I literally lived off Jetty Punch smoothies. The strawberry-banana combo has always been a favorite of mine.
When we first moved to Virginia there weren't any Tropical Smoothie locations near us so the Jetty Punch habit kind of faded. That is until we decided to stop at a Tropical Smoothie for lunch on the way home from Bubbie's a few week's ago and all the love I once had for Jetty Punch Smoothies returned the instant I took my first sip.
On the way home I was thinking to myself… you know I bet you I could make a healthier version of this with out all the artificial stuff.. and boy, was I right!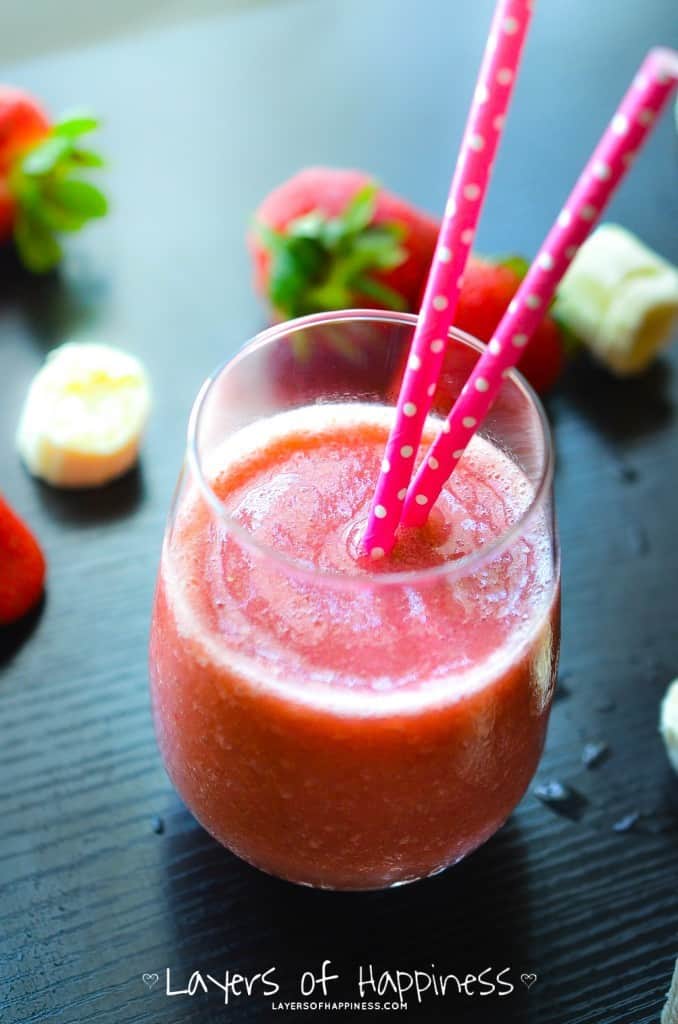 Back at home I set out creating a copycat recipe that ended up tasting just like the Tropical smoothie version. Anndddd… it only has 4 ingredients! Banana, strawberries, agave syrup, and ice! That's it! It's so yummy and it leaves you feeling super healthy and full when you're finished. Most of the time I don't even end up drinking all of it.
It's such an easy on-the-go breakfast because you can easily drink it on the way to work. You've gotta try it. Enjoy!
Copycat Tropical Smoothie Jetty Punch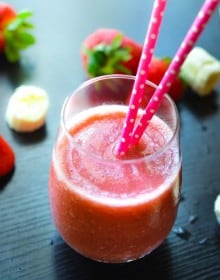 Ingredients:
1 Banana
10 strawberries
2 packets Truvia (about 2 teaspoons)
1 Tablespoon honey or agave syrup
1-2 cups of ice
Directions:
Add banana, strawberries, honey, Truvia, and ice to a blender. Blend until smooth. Serve immediately.