September 25, 2013
Pesto Chicken Panini
I have been known to get excited about a nicely-grilled panini. So when I came across this lovely ciabatta roll this week, thought it was a good time to pull out the grill pan and make it happen.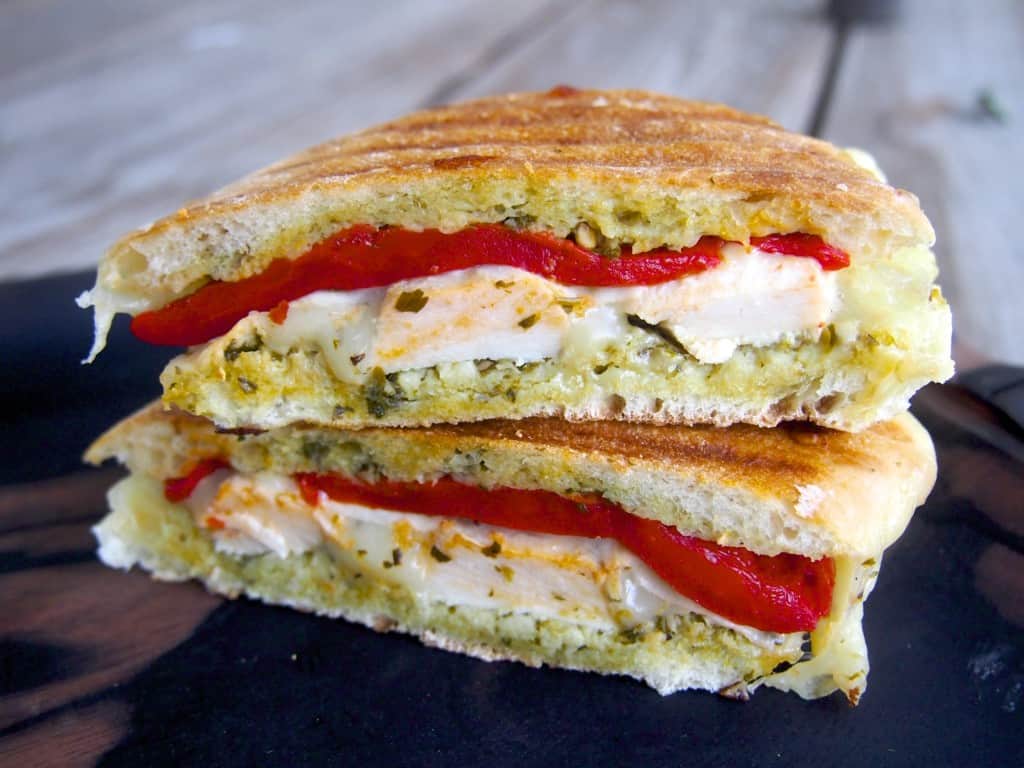 While I tend to just throw in whatever meat, cheese, and fresh veggies (or sometimes fruits) I have on hand, I must say that I love-love-love making paninis with pesto!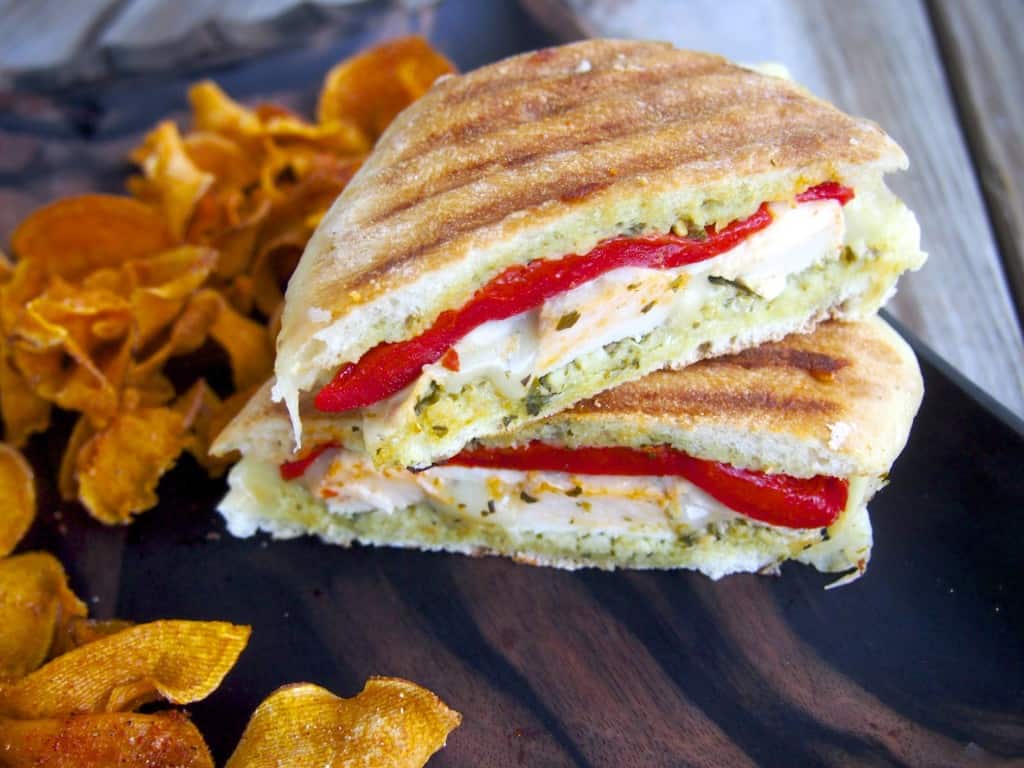 Moist chicken breasts are sandwiched between thick-cut ciabatta bread with herby pesto, cheesy mozzarella, and tangy roasted red bell peppers, then pressed until crispy, and crunchy.
It looked pretty great on the outside, but when I really got to know it – when I sunk my teeth straight into the middle of that crispy, gooey Pesto, Chicken, & Mozzarella Panini – it was game over.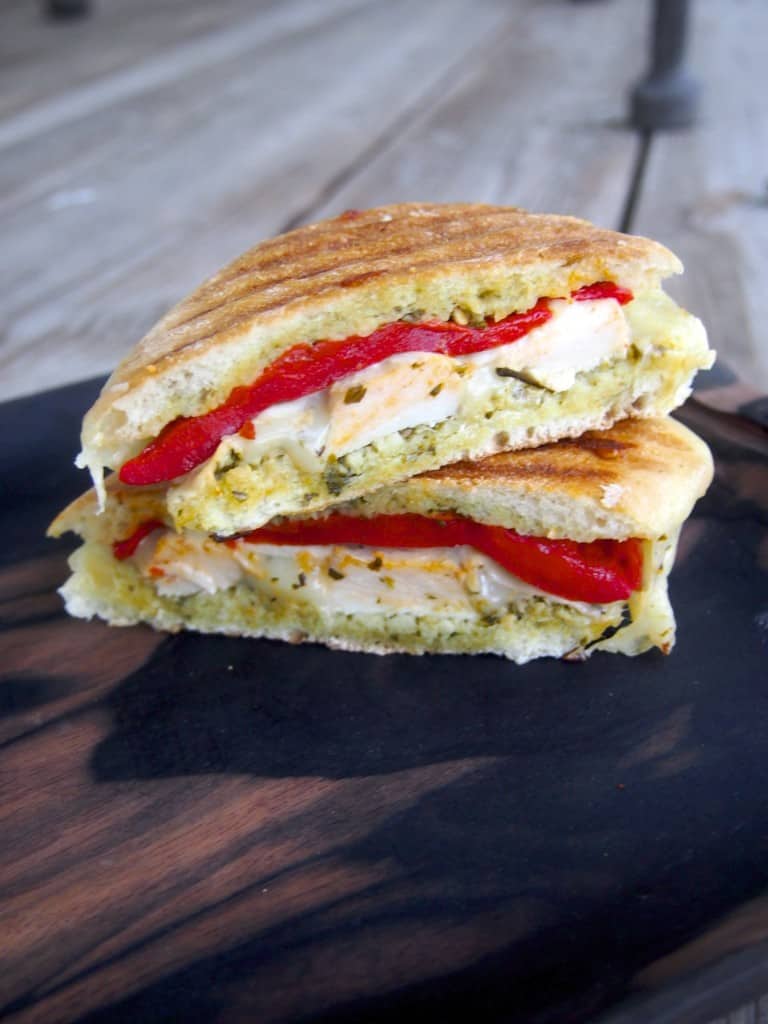 I think I found out what my lunch is going to be for today…
Enjoy!
Pesto Chicken Panini
Ingredients:
1 ciabatta roll, individual-sized
1 chicken breast, grilled
1 slice fresh mozzarella
1-2 Tbsp. your favorite pesto sauce
Roasted red peppers
Directions:
Preheat panini grill
Slice ciabatta in half horizontally, and fill with layered chicken, mozzarella, pesto and red peppers.
Fold together and grill for 5 minutes, or until bread is lightly golden and cheese is melted. Slice horizontally and serve.