March 26, 2023
What to Make with Leftover Buttermilk
What to Make with Leftover Buttermilk – breakfast, lunch, snacks, dinner, and dessert recipe ideas to use up that leftover buttermilk!
I have recently become obsessed with making homemade ranch. It's so good on my favorite house salad. But I always end up with lots of leftover buttermilk every time I make it. So I have compiled this list of all my favorite recipes to use it up. That way we never have to let the half gallon go to waste again!
Here are 25 Recipes Using Buttermilk…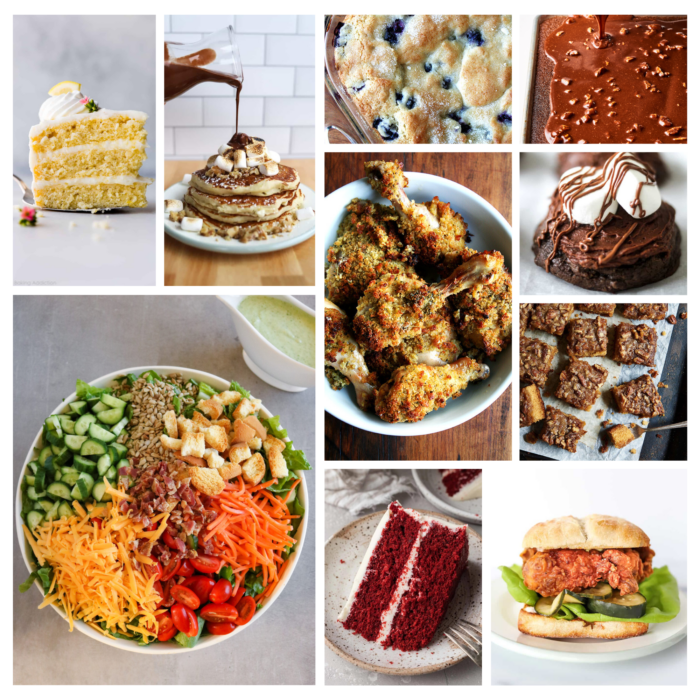 You can freeze buttermilk too!
You can freeze buttermilk and defrost for future use if you don't want to make something else with it! I would freeze them in one cup portions in ziploc plastic bags. Then defrost as needed. I like to shake the buttermilk in the bag a little before using.
Here is an article on how to freeze buttermilk if you want more details on freezing!
If you don't have buttermilk, but want to make these recipes… here is how to make buttermilk:
1 Tablespoon white vinegar (or lemon juice) + enough milk to measure 1 cup = 1 cup of buttermilk
Then let the buttermilk sit for a few minutes.
[this isn't a sponsored post, there are a few affiliate links above based on things I purchase on my own and love]