January 12, 2015
NYC Copycat Birthday Cake Cream Cheese
Birthday Cake Cream Cheese – A quick & easy cream cheese that tastes like birthday cake.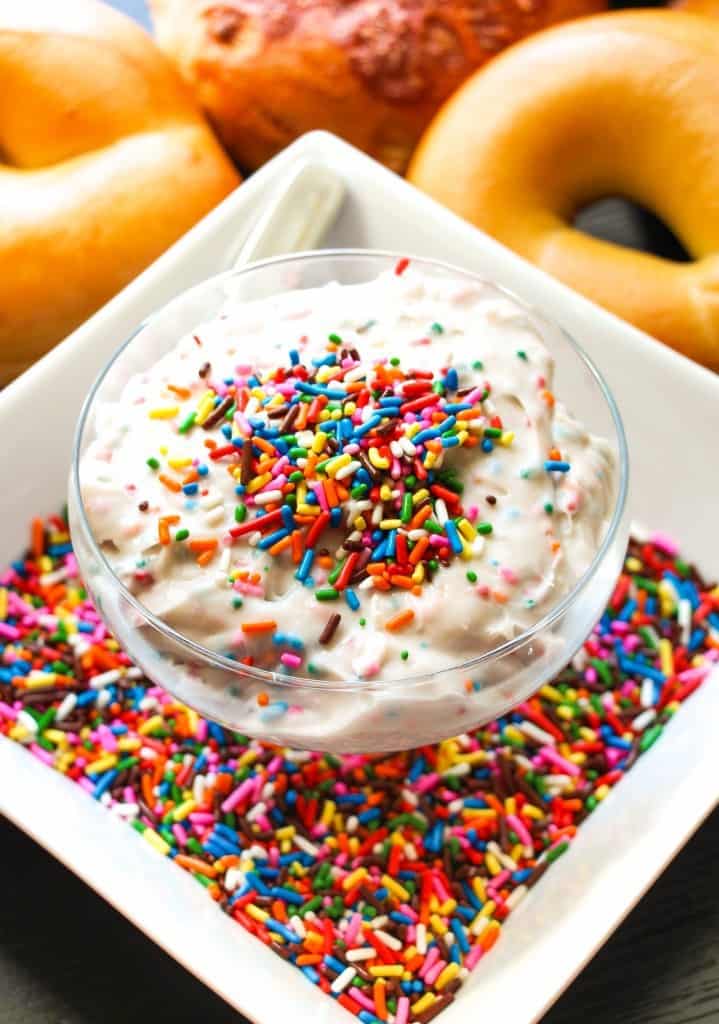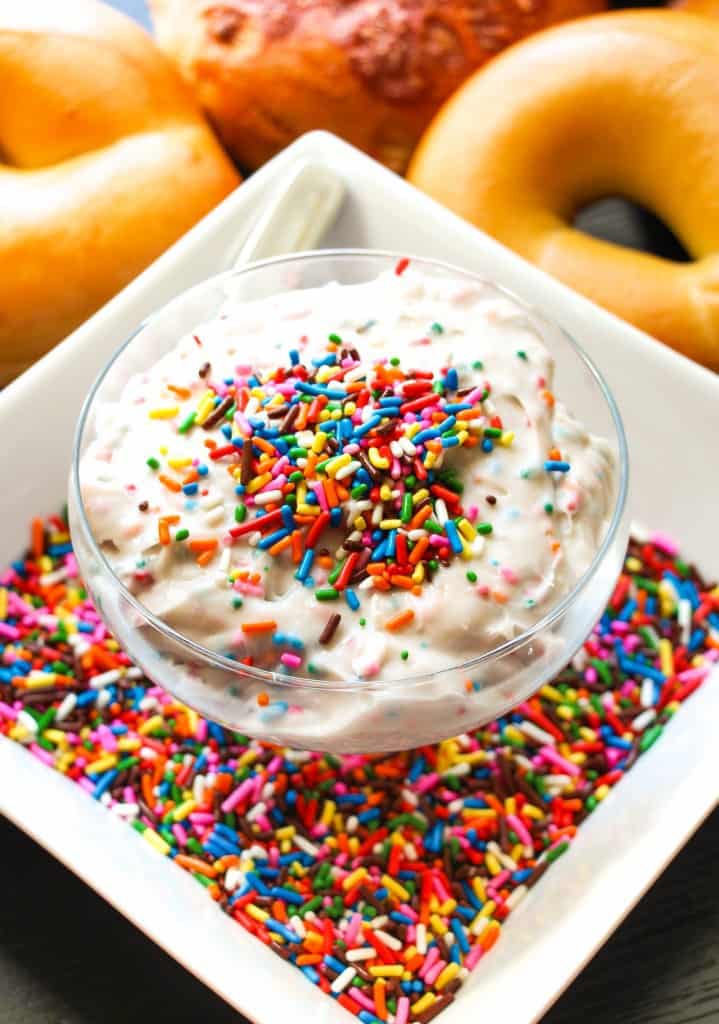 Birthday cream cheese has taken New York by storm. I am seeing it everywhere. Loaded up with a thick schmear on huge bagels.
This cream cheese pairs with just about any bagel flavor: plain bagels, chocolate chip, cinnamon crunch, blueberry, french toast, anything!
It would even be amazing to dip my caramel apple soft pretzels in!
Outside of bagels, you could also put this on toast, English muffins, waffles, or pancakes!
Birthday Cake Cream Cheese
The best cream cheese you will ever taste – Birthday Cake Cream Cheese. A quick and easy cream cheese that tastes just like birthday cake, but it's gluten free, only has 4-ingredients, and it comes together in 2 minutes!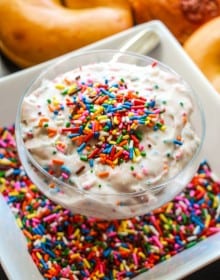 Ingredients:
1 (8 oz.) package cream cheese, at almost room temperature
1/2 cup funfetti cake mix
1/4 cup powdered sugar
1/2 teaspoon vanilla extract
1/2 teaspoon almond extract (optional)
1 Tablespoon rainbow sprinkles
Directions:
In a medium bowl, fold the cream cheese, cake mix, powdered sugar, vanilla extract, and almond extract together with a rubber spatula, until combined. Fold in rainbow sprinkles. Transfer to an airtight container and serve immediately or refrigerate for up to 3 days.