May 24, 2016
Easy Fruit Salad
Easy fruit salad – Fresh fruit of choice + powdered sugar + vanilla extract. Quick, easy and super simple. Perfect for potlucks, brunches, or holiday breakfasts.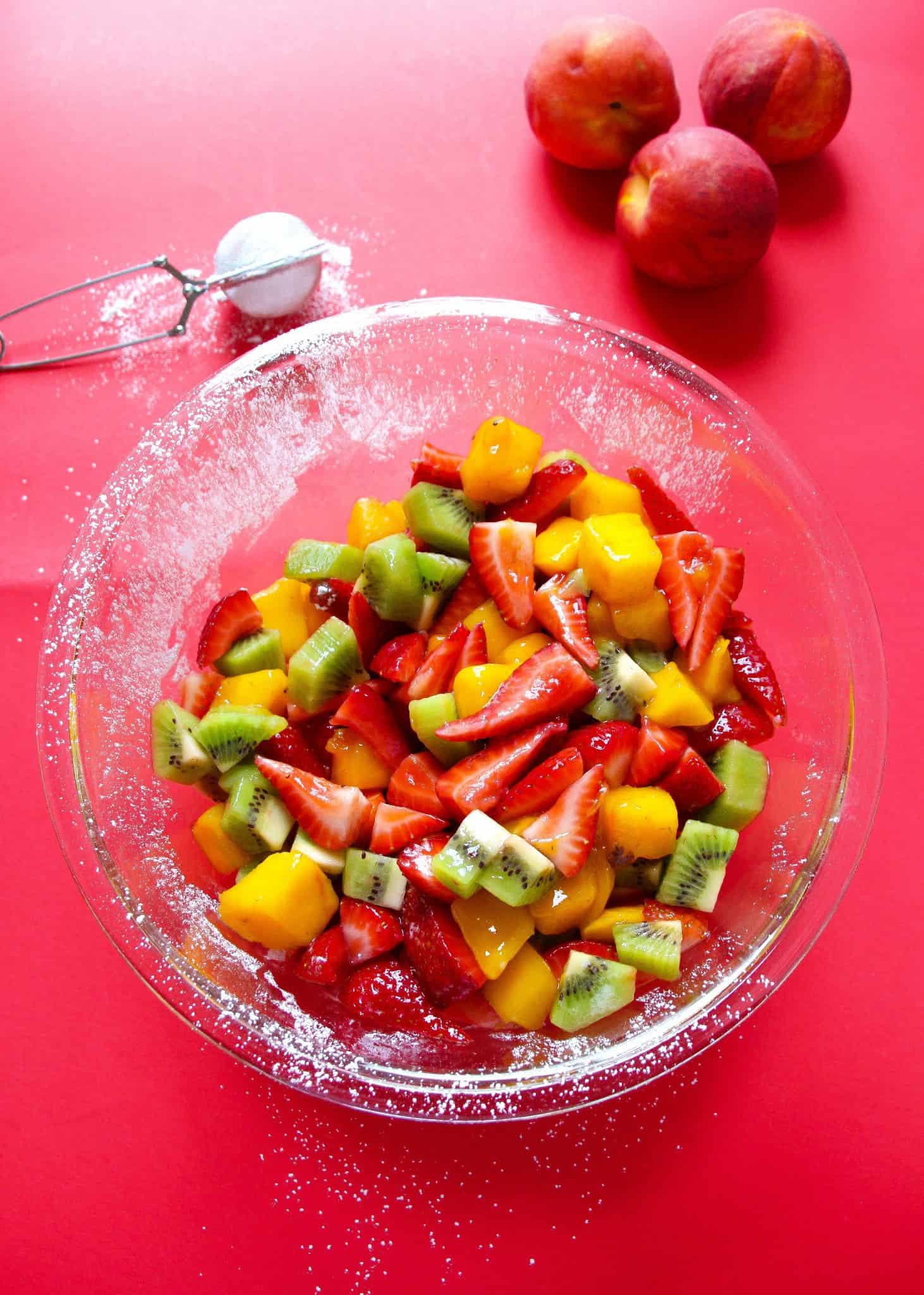 What makes it a salad?
Well, there's no lettuce… and it's all fruit! According this article, it's because of "dressing" on fruits or vegetables. Not sure powdered sugar and vanilla qualifies…
How early can you make a fruit salad? Can you make it ahead of time?
You can make it 1-2 days ahead of time as long as you aren't using bananas or apples. Those fruits will oxidize. But if you are using peaches, kiwis, pineapple, strawberries, blueberries, or mangos, then you will be fine. I would suggest cutting the fruit up ahead of time. Then mix with the powdered sugar and vanilla an hour before serving. This will make sure the fruit doesn't get too syrupy.
How long does it last?
It will last about 3 days on the safe side. But technically it should last up to 5 days.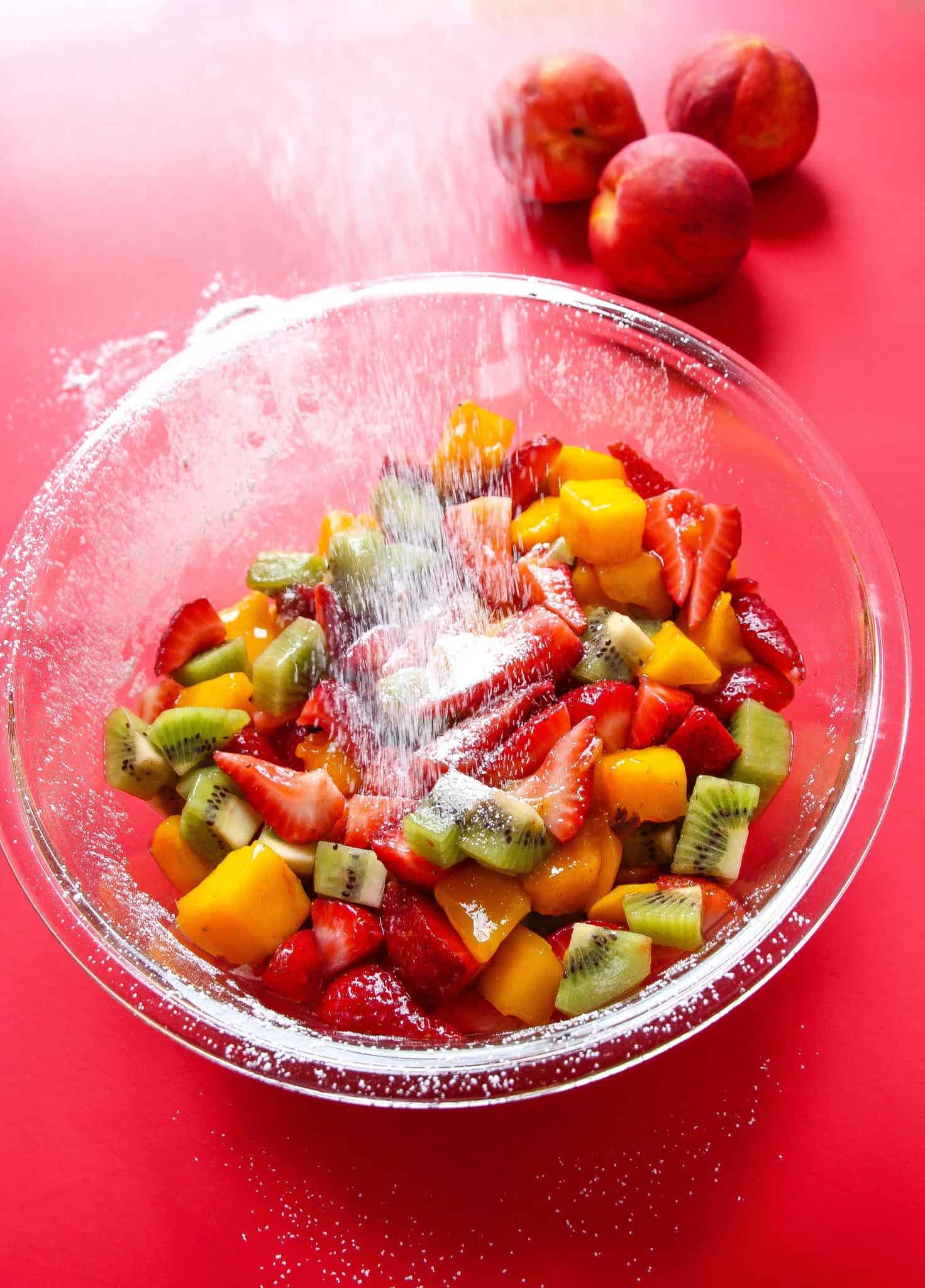 What to serve with it?
It's perfect for Christmas morning! We make with these waffles, mom's cinnamon rolls, this fruit salad, hashbrown casserole, and bacon every Christmas morning!
You could get fancy and make this breakfast burger to go with it.
It's also great served with ham at Easter. With this asparagus. And spring cobb salad. Finished with some carrot cake for dessert. YUM.
The Best Fruit Salad (For Any Fruit)
Quick, easy and super simple. Perfect for potlucks, brunches, or holiday breakfasts.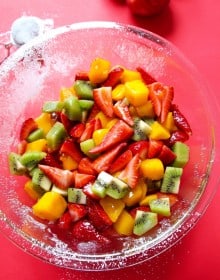 Ingredients:
2 pints strawberries, sliced
2 mangoes, diced
4 kiwi, peeled and diced
1/2 cup powdered sugar
1/2 teaspoon vanilla extract
Directions:
Combine strawberries, mangoes, and kiwi in a large bowl. Fold in powdered sugar and vanilla.
Serve immediately or refrigerate in an air tight container for up to 3 days.
[this isn't a sponsored post, there are a few affiliate links above based on things I purchase on my own and love]