December 18, 2014
Easy Homemade Sea Salt Peanut Brittle
This crunchy, buttery, slightly salty brittle is sure to wow all your holiday guests!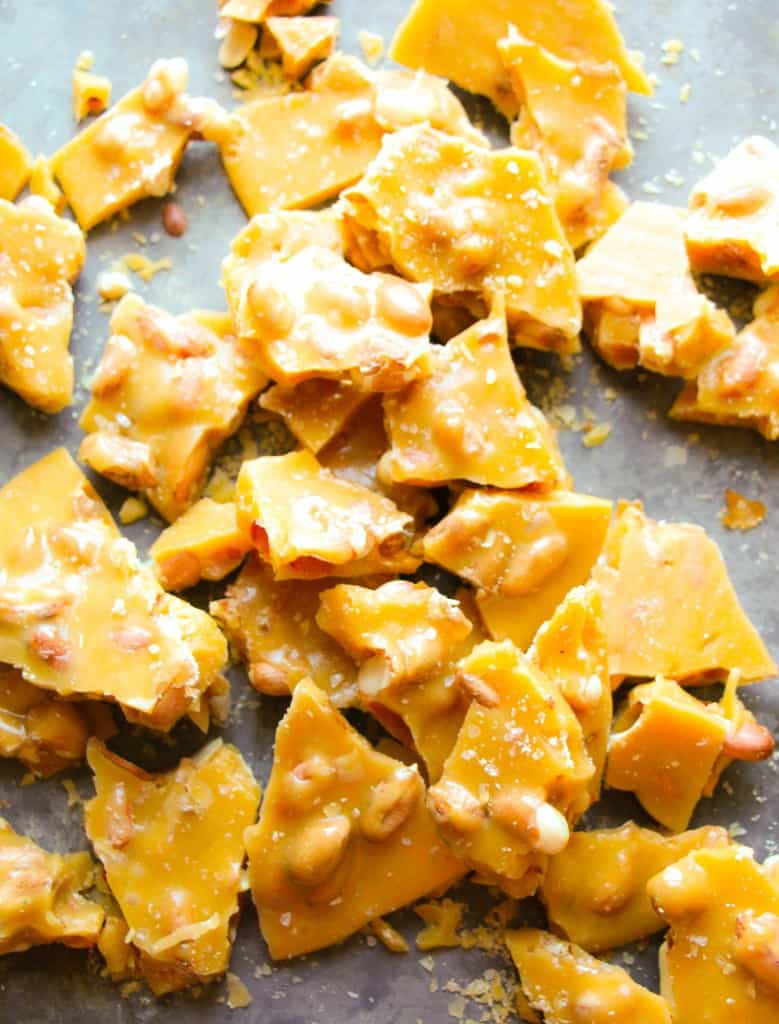 Fun fact: I got a candy thermometer last year for Christmas and this peanut brittle is the first thing I used it for. I have to admit, that I waited this long because I feel like make candy is soooo intimidating. But I'm here to tell you that it definitely is not! It was super easy actually and everyone I shared this will love it!
Remember that grocery delivery service I mention we had started? Yeah, well in last week's box we go some peanuts!! And I knew this was the perfect time to try to make homemade peanut brittle, because I mean what else would be as exciting? I made mine a little thicker than you might find in a tin of peanut brittle you buy from the store, but you could definitely make it thinner if you wanted.
This would be perfect on a cookie platter for the holidays, my friends have already requested that I bring a batch to our christmas party! Enjoy. 🙂
Easy Homemade Sea Salt Peanut Brittle
This crunchy, buttery, slightly salty brittle is sure to wow all your holiday guests!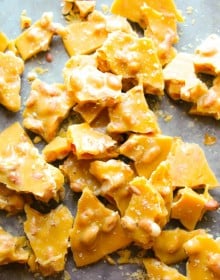 Ingredients:
2 cups sugar
1/2 cup water
1/2 cup (1 stick) unsalted butter
1/3cup light corn syrup
1/2 teaspoon baking soda
2 cups roasted salted peanuts (or any nuts)
Sea salt
Directions:
In a large saucepan, combine the sugar, water, butter and corn syrup and bring to a boil.
Cook over moderately high heat, stirring constantly, until the caramel is light brown and registers 300° on a candy thermometer, about 10 minutes.
Remove from the heat and carefully stir in the baking soda. The mixture will bubble. Stir in the nuts, then immediately scrape the brittle onto a large rimmed, nonstick baking sheet. Using the back of a large spoon (oil it lightly if it sticks), spread the brittle into a thin, even layer. Sprinkle with salt. Let cool completely, about 30 minutes. Break the brittle into large shards.