October 4, 2016
Fudgy Black Bean Brownies (Gluten Free)
Fudgy black bean brownies – gluten free, no flour, and sugar free. Made in a blender. An easy and healthy dessert!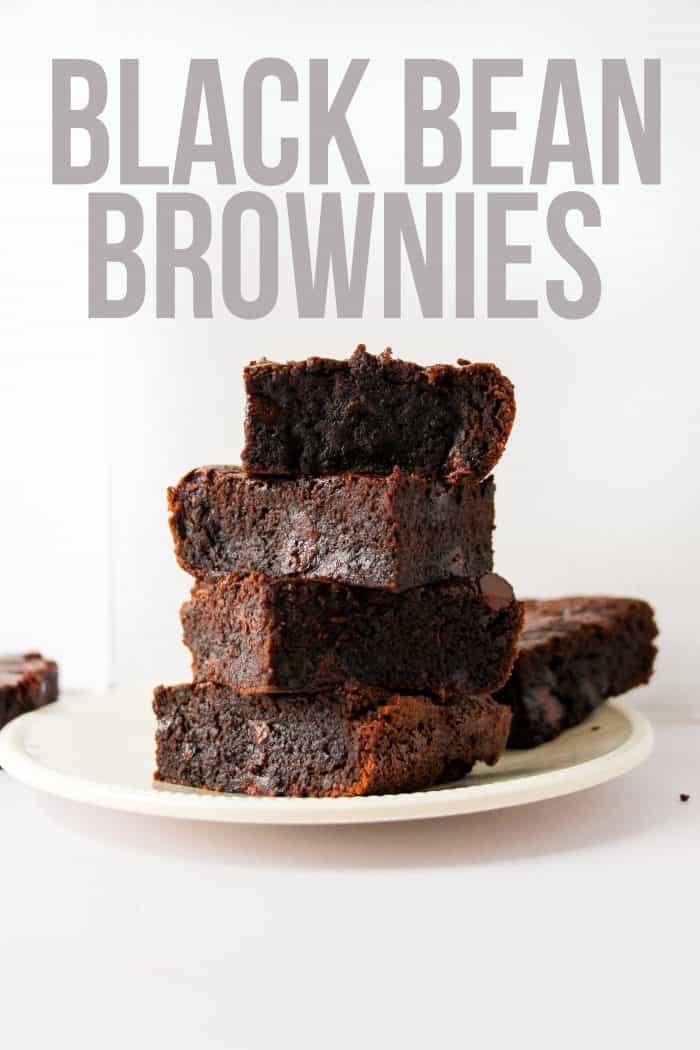 Are black bean brownies actually good?
I had never tried them before making this recipe. And I was pretty skeptical. But OH MY these are so good!! Which is a win win considering they are flourless, gluten free, sugar free, and healthy.
What does it taste like?
Kind of like a fudgy, dense chocolate brownie.
How do you make black bean brownies?
It's super easy and quick. You add all the ingredients to a blender, including the canned black beans. Pour into a baking dish. Bake in the oven.
A high powered blender is really important for this recipe. You want to make sure to blend all the black bean bits up. You don't want to be able to tell the black beans are in there.
Other healthy desserts I love…
This fruit pizza! It's also flourless and gluten free. The fruit pizza an oatmeal cookie topped with our favorite fruit dip. Then topped with fresh fruit. It's an amazing summer dessert.
Fudgy Black Bean Brownies
Fudgy brownies made with black beans and a blender.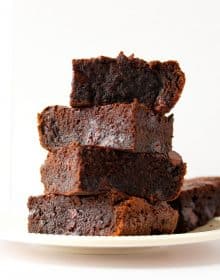 Ingredients:
1 (15 ounce can) black beans, drained and rinsed
3 eggs
1/2 cup agave syrup
1/3 cup melted coconut oil
1/3 cup cocoa powder
2 teaspoons vanilla extract
1 teaspoon baking powder
1/2 cup semi-sweet chocolate chips
1/3 cup finely chopped walnuts (optional)
Directions:
Pre-heat oven to 350 degrees and grease an 8×8-inch baking dish. Set aside.
In a blender, add black beans, eggs, agave syrup, melted coconut oil, cocoa powder, vanilla, and baking powder. Blend until as smooth as possible.
Pour batter into greased 8×8-inch baking dish. Sprinkle chocolate chips and walnuts over top. Bake for 40-50 minutes, until brownies are set in the middle. Watch the edges for excess browning if you are not sure if they are done.
Cool and then chill before serving. Store in the fridge for up to 3 days!
[this isn't a sponsored post, there are a few affiliate links above based on things I purchase on my own and love]